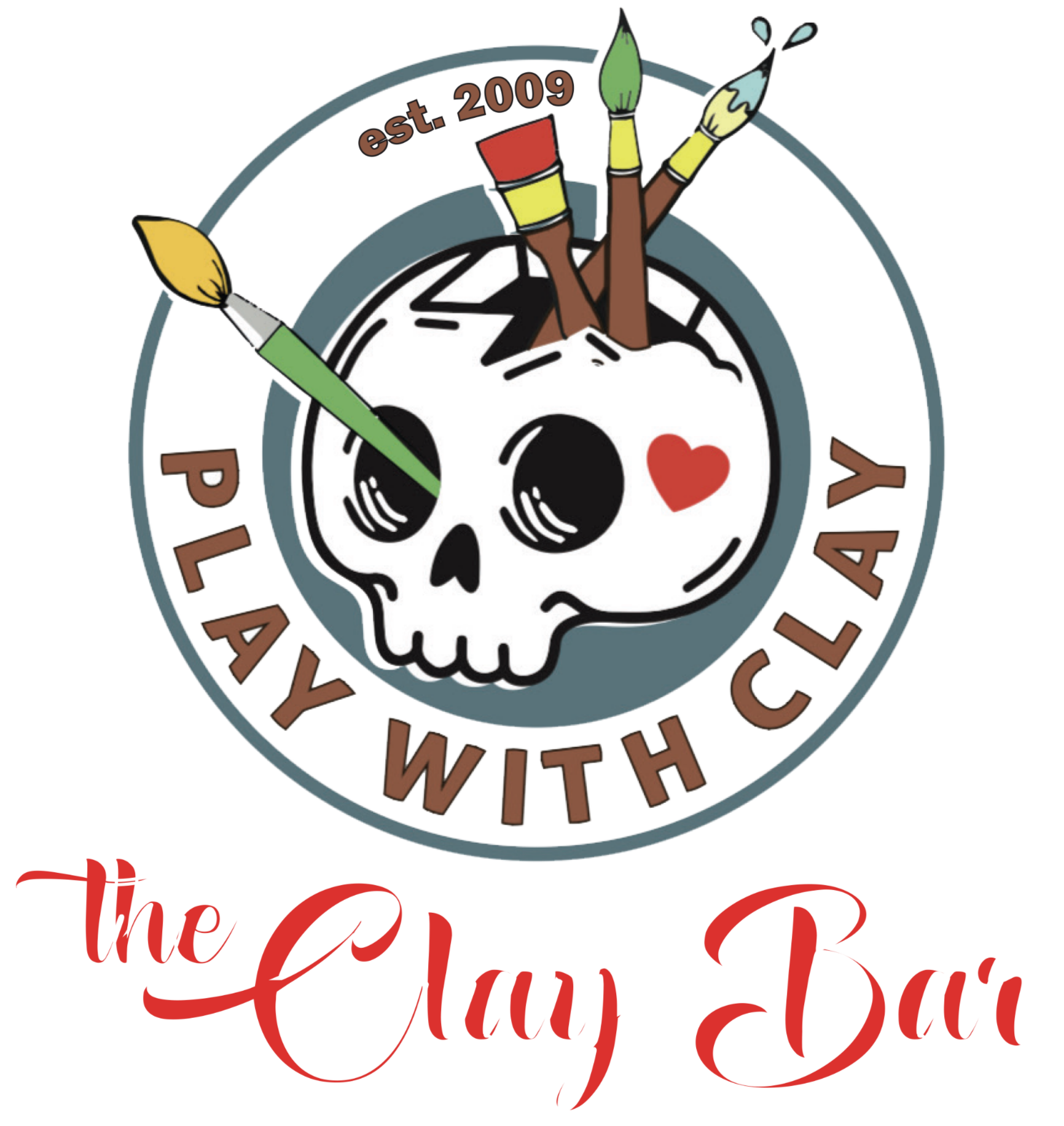 ---
---
Guelph's Play with Clay is a pottery studio that allows guests to work with ceramics while enjoying food and drinks in a separate licensed space called "the Clay Bar."
We provide various activities including Pottery Painting, Clay Hand-Building, Wheel Throwing, as well as structured Adult Pottery Classes and Kids Camps.
Our knowledgeable instructors have extensive experience teaching a wide range of hand-building, wheel throwing, and glazing techniques to ensure the success of your pottery project. In our studio, we also organize diverse clay parties such as Birthday Celebrations, Bachelorette Parties, Work Events, Family and Friends Gatherings, and more!
---

Hundreds of different unique pieces to choose from...

Unlimited time to work on your pottery, can't finish in one visit....return as many times needed to complete your

masterpiece at no extra cost.

Choose as many colours needed to create your masterpiece...

We have hundreds of ez-to-use Silk-Screen Stencils to add some awesome flare to your pottery project, along with

Fun-

Writers, etching tools, sponges, different style art brushes, cool idea binders and more...

Need a little inspirational push, our art instructors can definitely put in the right direction with tons of tips and tricks.

Pottery prices are found underneath each piece and that price covers all your paint, tools, time and firing (no studio fees)..
no prob; come in choose any flat piece and we'll transform it into your very own personal clock...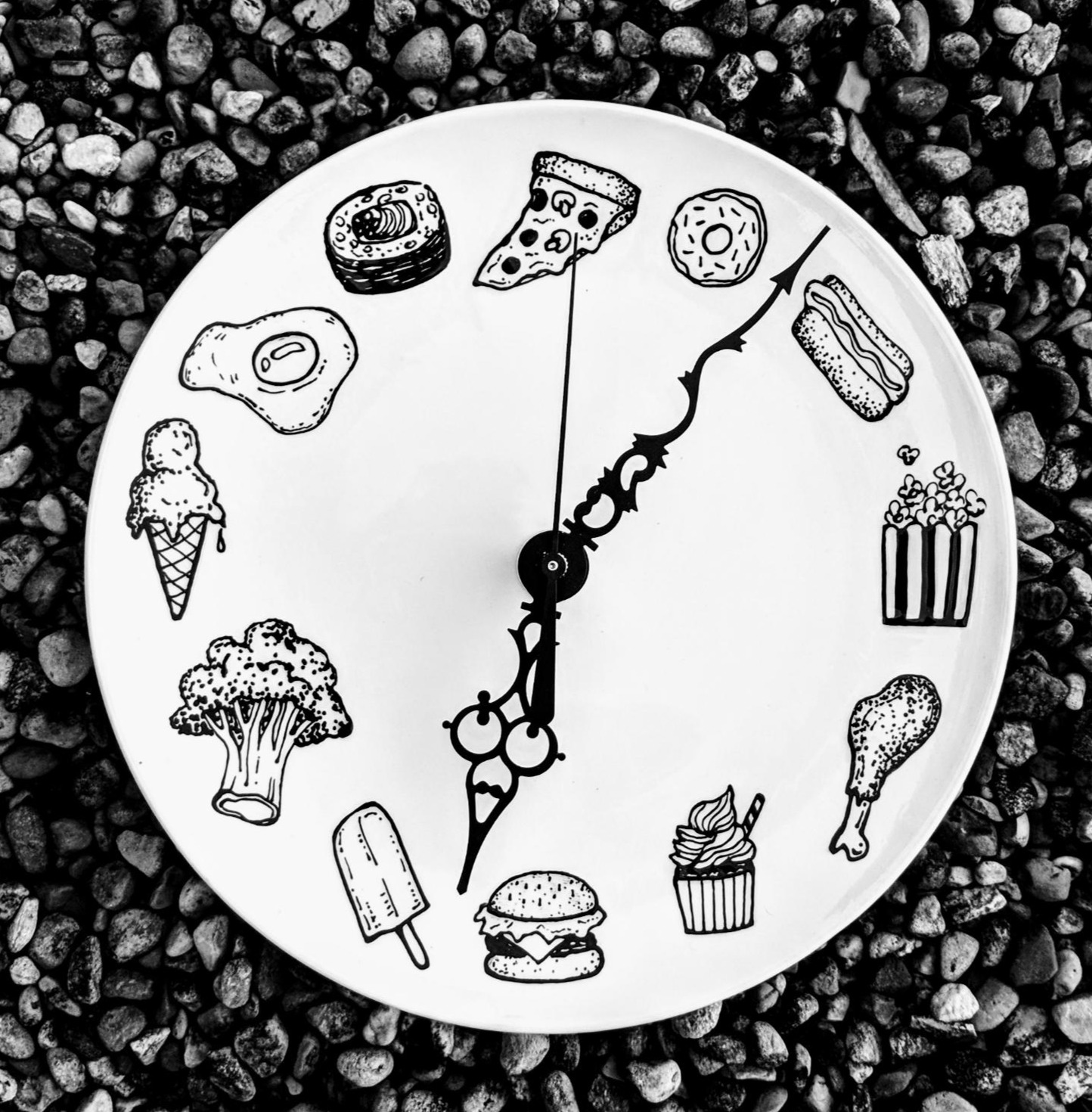 Paint pottery in the comfort of your own home or work..
pick out your pottery pieces

pick out your glaze colours & brushes

you're off to the races; but, take as long as you like

when your good & ready bring back for firing

no extra cost for take home kits
$30 per person
Start with making personal Pin-Back button

Choose your pottery from the b-day wall

Dozens of pieces to select from (coin banks, mugs,

trinket-

boxes, figurines and many more)

Choose your own paint colours

Complimentary B-day / handprint, signing plate

You can bring snacks, cake, juicebox & presents

No min. or max. / Pay for who shows up / No deposit

required
$30 per. person
Start with making personal Pin-Back button

Build: Mugs, Creature Coin-Banks, Trinket-Boxes & more !

Choose paint colours and glaze away

Complimentary Clay-Handprint impression

No min or max / pay for who shows up / No deposit required

Recommended age 7yrs and up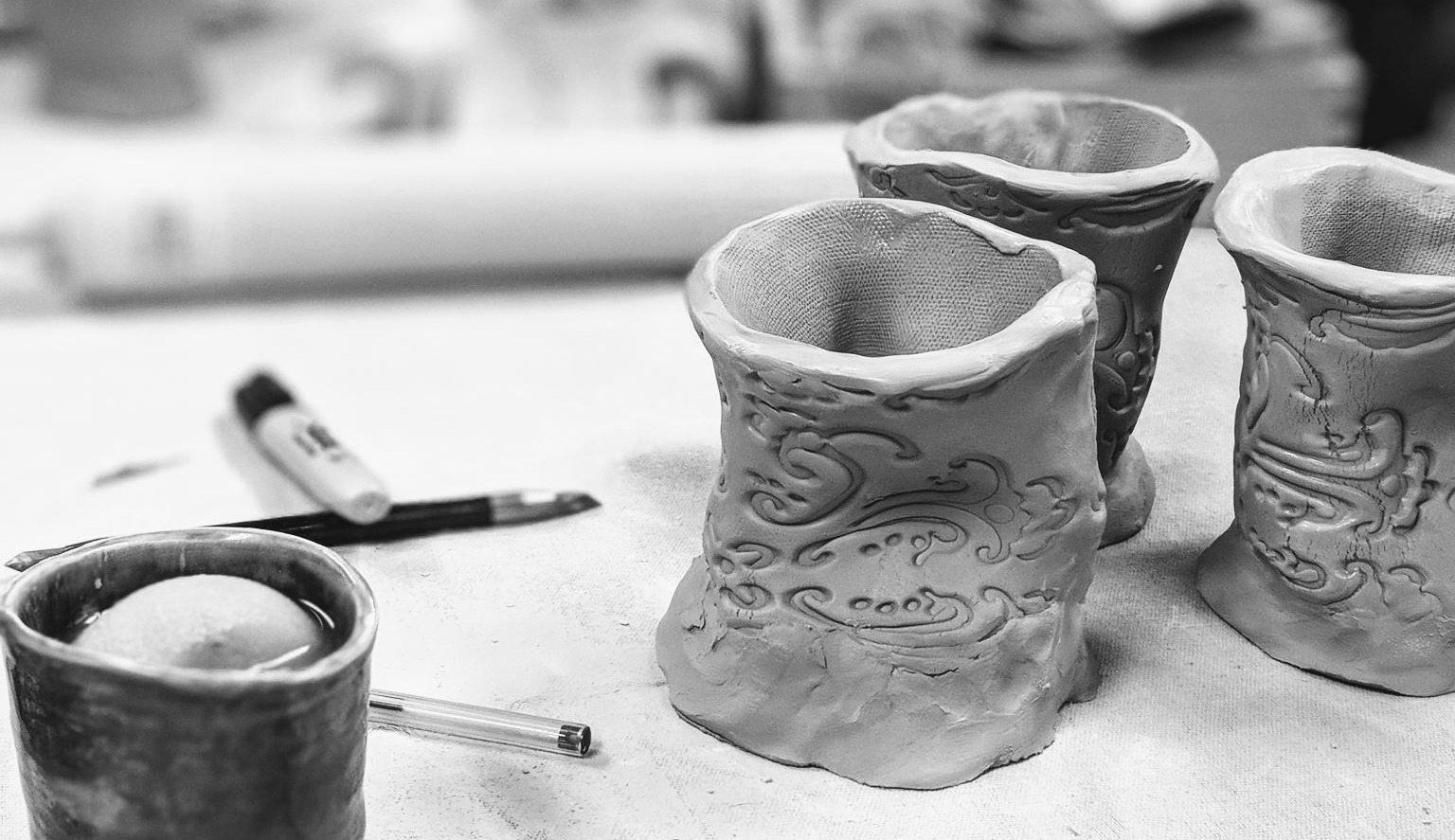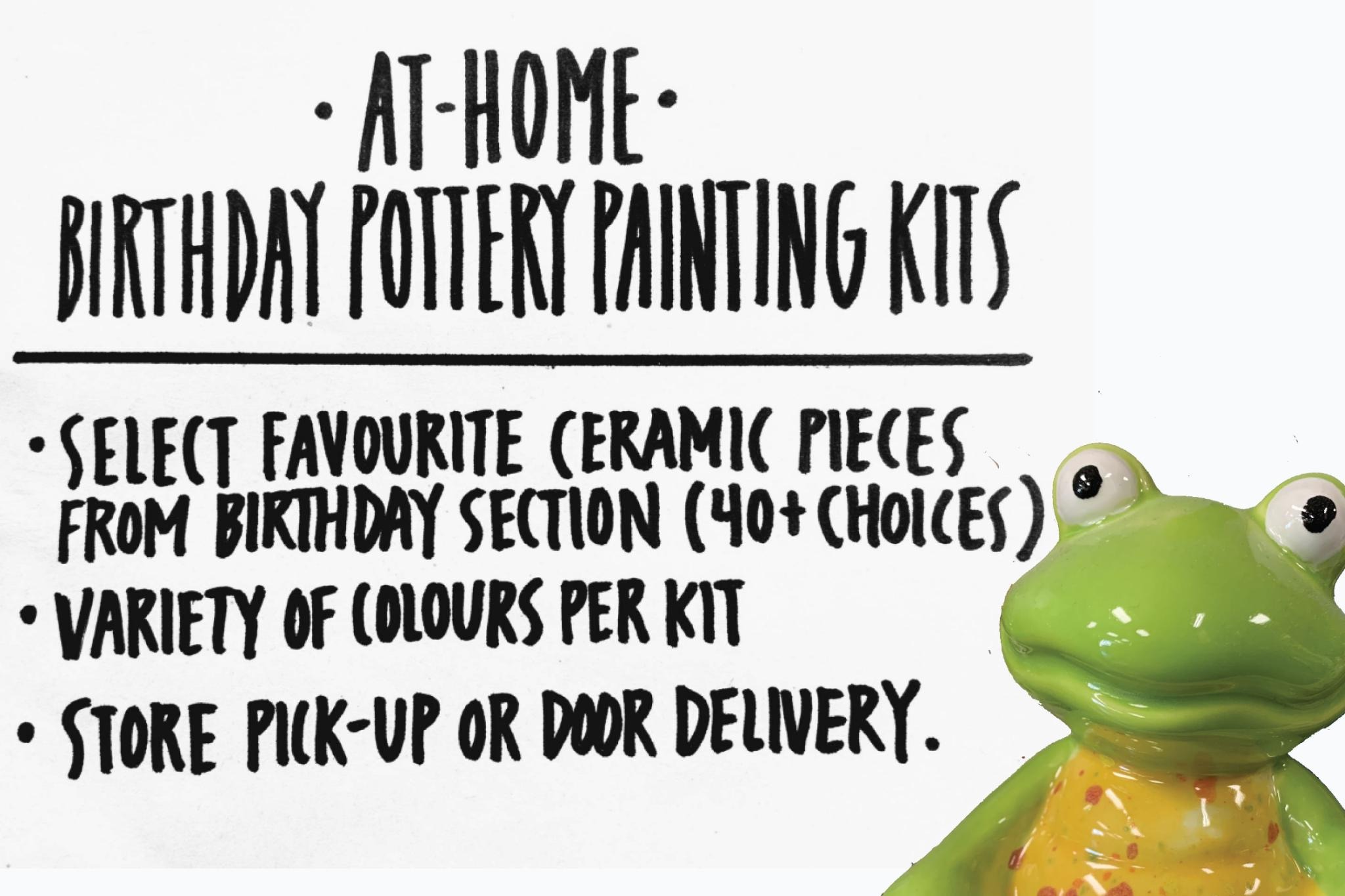 Clay Hand-Buidling
Clay-Building projects need two studio visits
first visit: build & create

second visit: glaze your clay project



(can be shortened to 1 visit with building & glazing / limits you too only 1 type of glazing)
No experience necessary, all ages & skill levels
We provide all of the necessary tools for the job

Pottery instructors will guide thru the whole process




individual personal instruction - work at your own pace



Take as long as you need to finish your project
Learn different hand-building techniques (pinch potting, coiling, slab, molding, clay puzzling & more
After two weeks you are able to glaze your pottery with either a high-temp earth tone glaze look or use colourful under glazes
Here are just a few ideas you can create: Mugs, Bowls, Coasters, Animal Banks, Masks, Teapots, Trinket Boxes, Vases, Spoon Rests (ultimately clay ideas are endless)
Each clay project is priced individually based on amount of clay, the average cost of clay building ranges from $20 to $35
Pottery Wheel 2wk-Session

(one-time throwing)
One-time session allows you to throw up to 4 balls of clay and transform them into bowls, mugs, vases or whatever you desire for $80 per person, with full guidance and instruction throughout from our in-house potters.
First visit throw and spin on the wheel
Second visit two weeks after you'll be trimming and glazing your pieces
Pottery wheel sessions are offered on Tuesdays, Wednesdays, Thursdays at 11am and Saturdays at 4pm.

Click to Request your next wheel session.
---
One Week Pottery-Wheel Rental !
Pottery Wheel rental where we drop off the wheel Friday morning and pick up Tuesday morning, directly to your house for you and your family to enjoy !
Throw with one 50lbs, two blocks of clay for $300.

We will give you a mini verbal tutorial and a set of instructions and off you go !

Throw your wheel pieces and return them to our shop to be glazed & fired for your own unique pottery projects !



---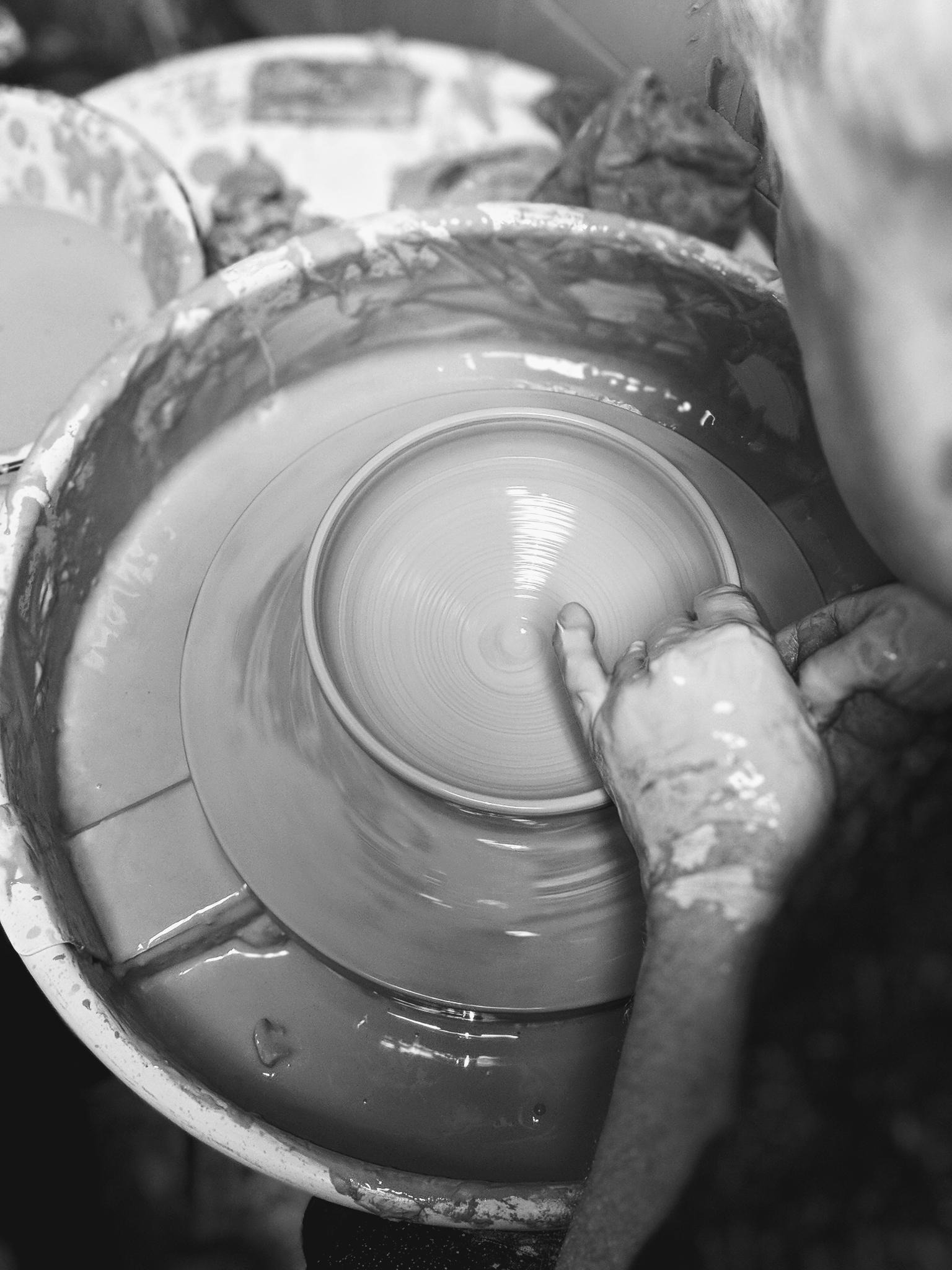 7 Week Pottery Class (upcoming dates soon)

No experience necessary (worked with clay? we'll more than accommodate exp. potters)

We provide all of the necessary tools for the job

Pottery instructors will guide thru the whole process with individual instruction - work at your own pace

7 week course, 3 hour sessions

Learn different hand-building techniques (pinch potting, coiling, slab-building, molding, clay puzzling & more

High temp custom glazing tips, tricks & techniques

Build 20 to 30 pottery pieces

$380 per. person - incl. tools, clay, glazing, firing, & instruction
---
Please Click Below To Book !
---
---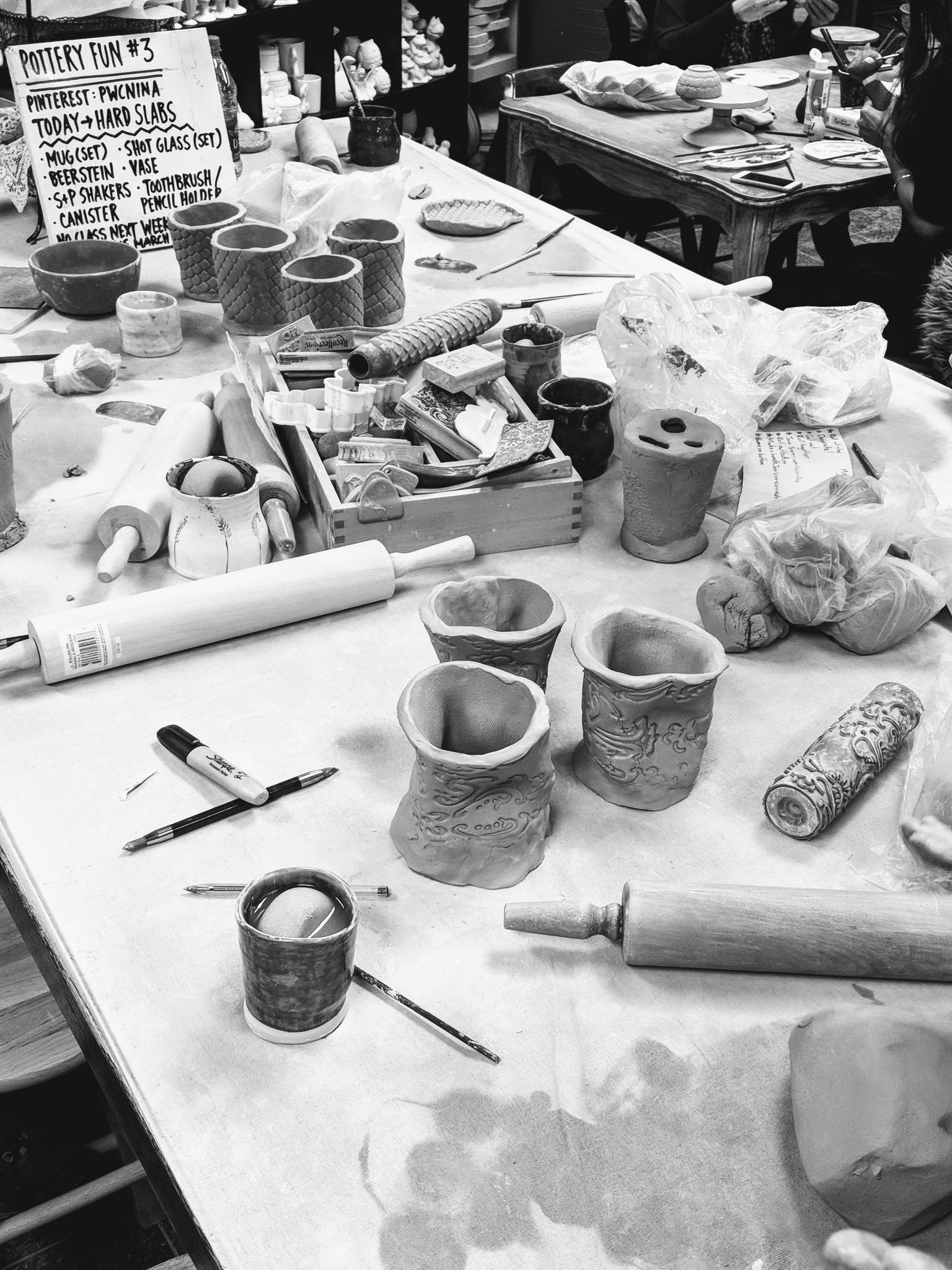 Teen Pottery Classes coming soon
Upcoming Summer Pottery Camps where kids will learn to build and create with clay ! This is a 4-day camp that runs from 9am-11:30am and the cost per child is $180.
---
Kids Pottery Camp Booking please click below !
---
Play with Clay is your hand and foot print destination....

Please Call the shop on 519-826-7529 to book a your clay print session and one of our trained staff will assist from start to finish on creating an amazing long lasting clay memory.
Baby & Toddler Clay Prints..
$40 one print

impression with

glaze

colour choice.
$50 two

print

impression with glaze

colour choice on same

plaque.
---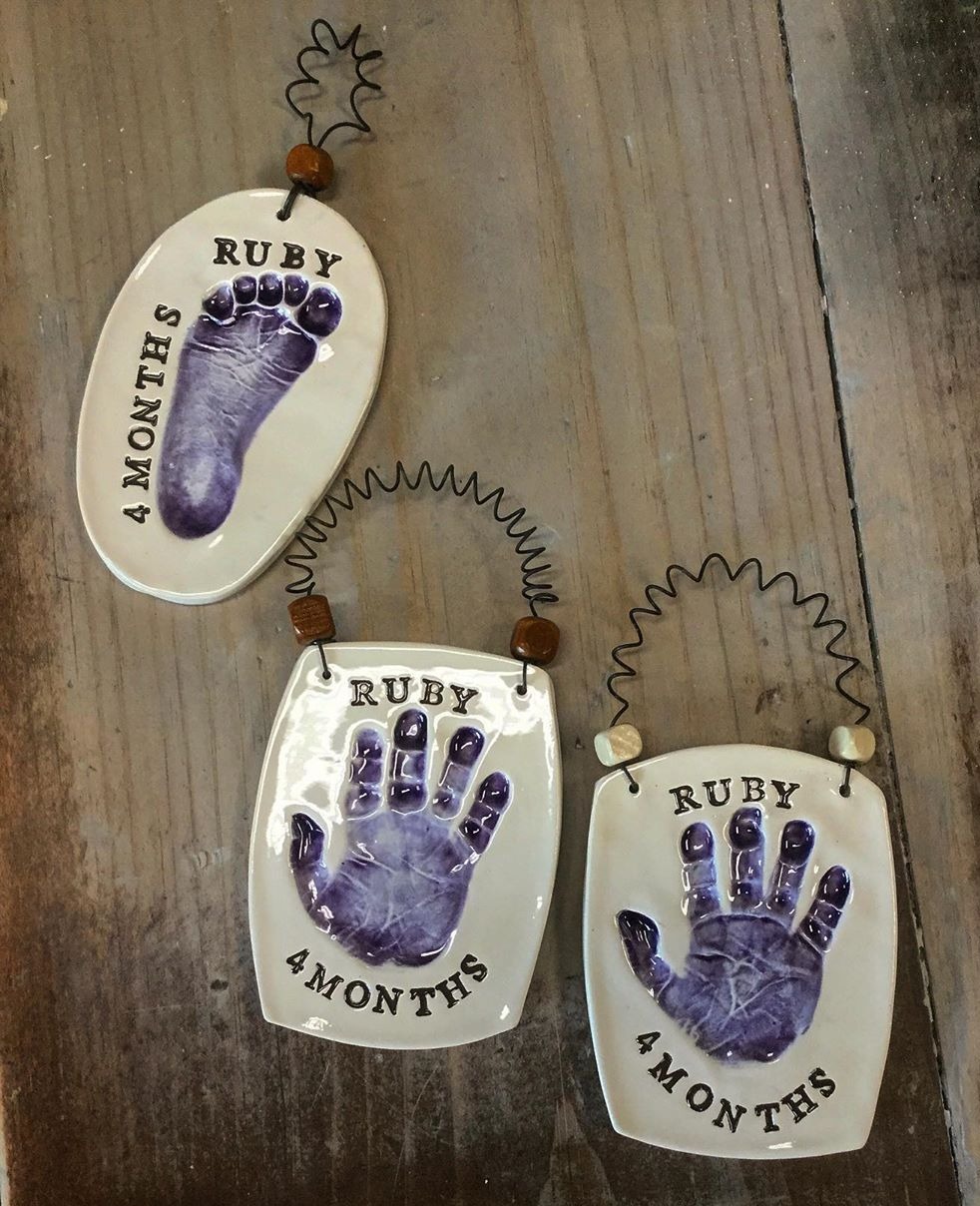 Paint Stamping Impressions..
Select from a wide selection of ready made ceramics & our staff will assist you with stamping your little ones hand and feet prints as well as personalized writing.
---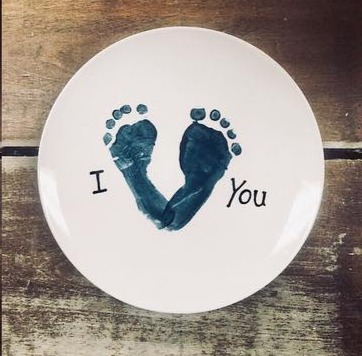 Yes,
Dogos' & Kitties
Impressions
..




$50 for two Paws prints
Clay impression keepsake with your choice in Glaze Colour.
---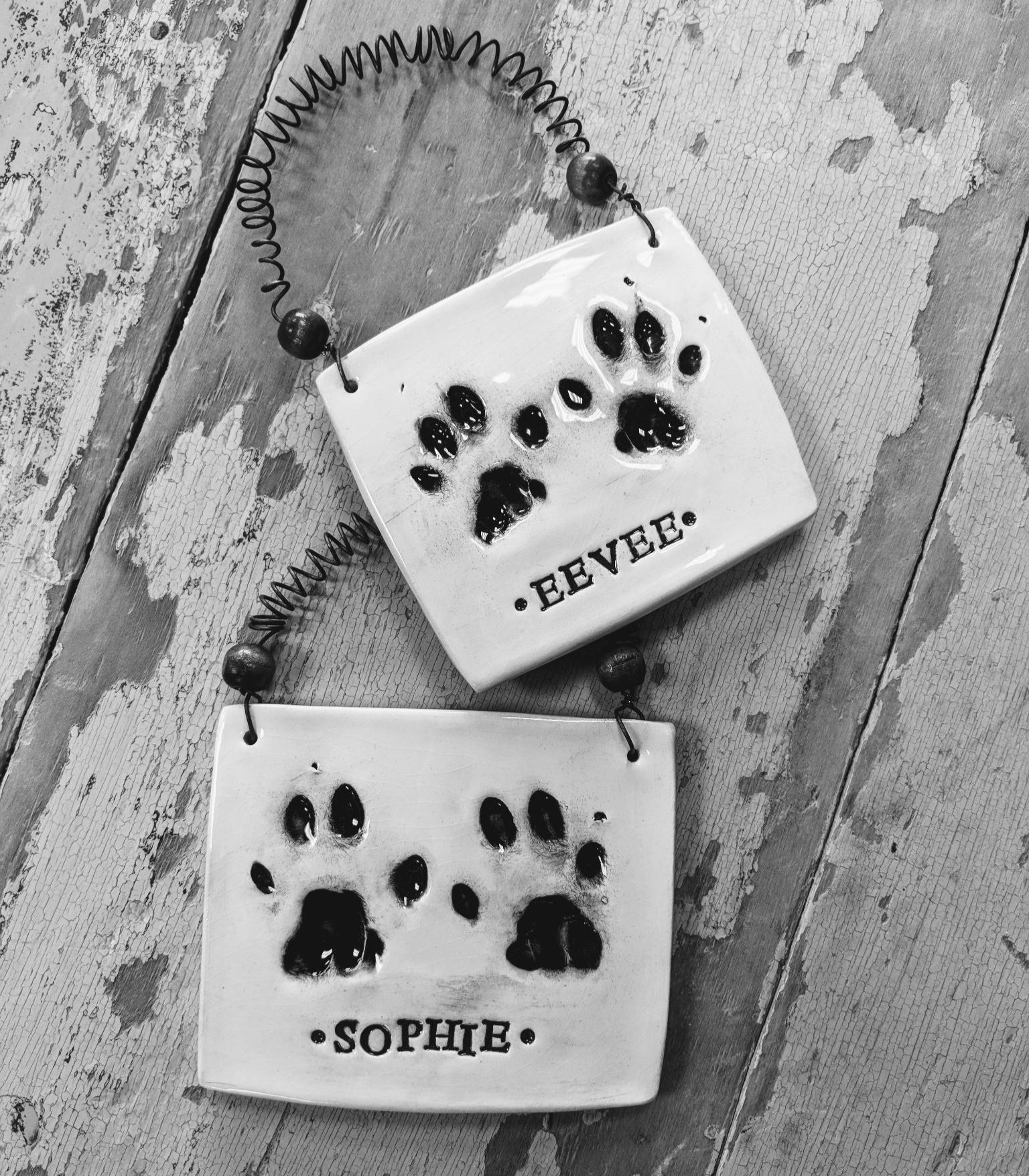 Play with Clay's casual atmosphere is the perfect venue to host your next gathering...


Get away from the office and spend time in our pottery studio with either pottery painting or building with clay.

Studio seats up to 80 guests (no minimum amount of guests needed)




Choose pottery painting or building a mug (clay mug requires 2 visits)




Feel free to bring food, snacks, and beverages




We have a Steeped-Tea Bar for all guests to enjoy
Laugh with your friends and co-workers or at them all in good fun !

Clay-Building Team Event..
Full instruction and guidance throughout

Cannot promise the exact results but we are certain

everyone will leave with a useable/drinkable finished

Ceramic Mug..... But we can promise a really fun and unique

experience with a Clay Mug personally hand crafted by you

and your guests !

This costs

$30

per person
Pottery Painting Team Event..




Pottery Painting group get-togethers are simple and tons of fun

You and your Guests can select from 100's of ready made

ceramic pieces from our shelves, and the cost for this

averages from

$25 to $35

for most pottery pieces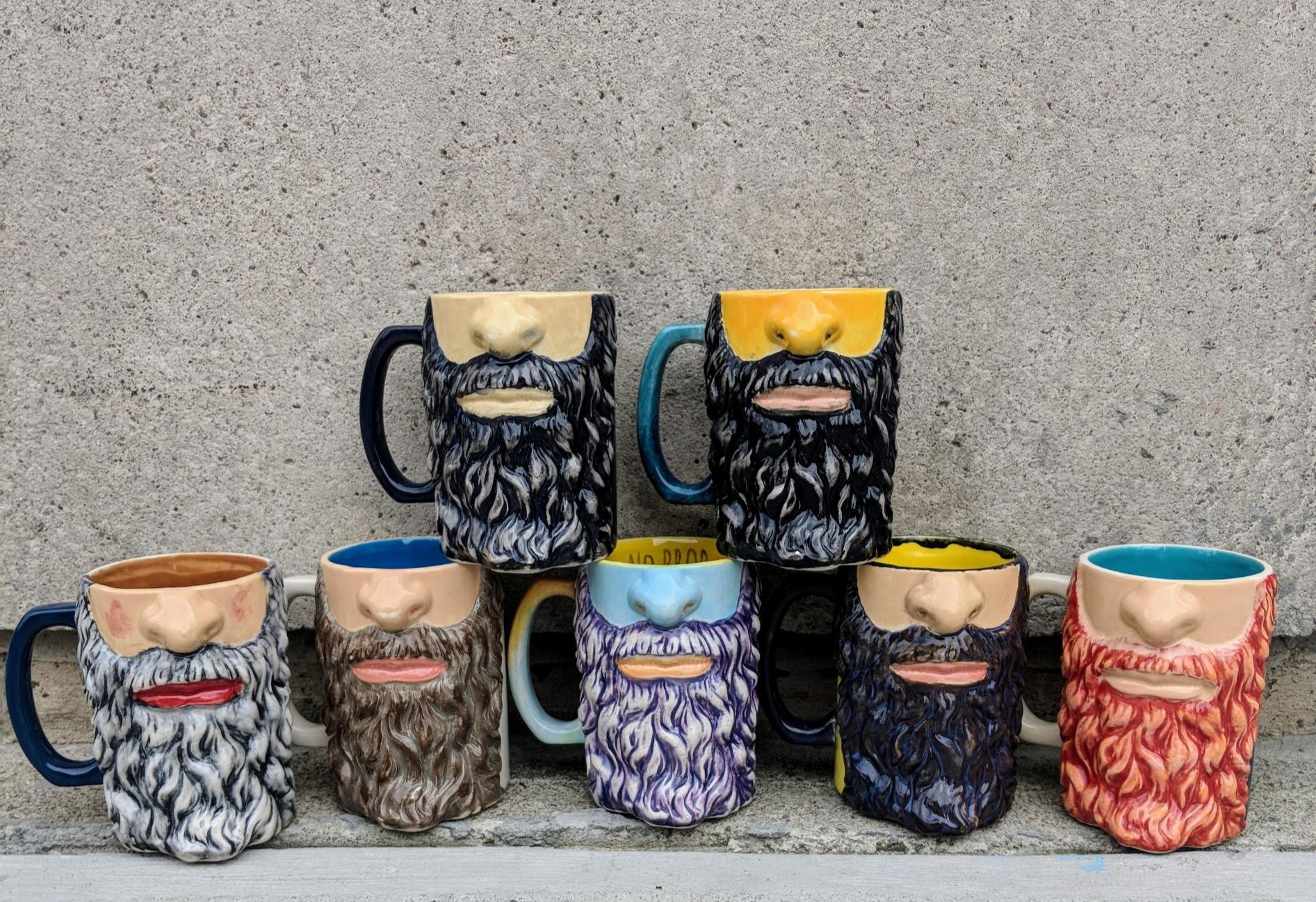 the Clay Bar is our newest addition to Play with Clay in Guelph
Drop-in anytime for Drinks & Pottery
The Clay Bar is a fully licensed room where unique cocktails, craft beer, wines and house made appetizers are served.

the Clay Bar now hosts our Pottery Classes & Adult Workshops

The Clay Bar can be booked for private functions where guests can experience Art, Drinks & Food

Friend Gatherings, Date-Nights and more !

Call to book your next Bachelorette Party, Work Function, Shower or Family & Friend Gathering anytime or day at the Clay Bar




Email or Call us to a book table / pottery wheels / or Group

Parties

:

School off-sites or in-Studio visits

Play with Clay can visit your classrooms or you can make a special trip out to our studio, both visits can experience painting pottery or building with fresh clay.
Our experienced Pottery-Instructors will walk you through the full process and guide you along the way. Please call the shop on 519-826-7529 to discus details.
School visits require 2 or more classes to participate

in-Studio visit no min. or max required
---